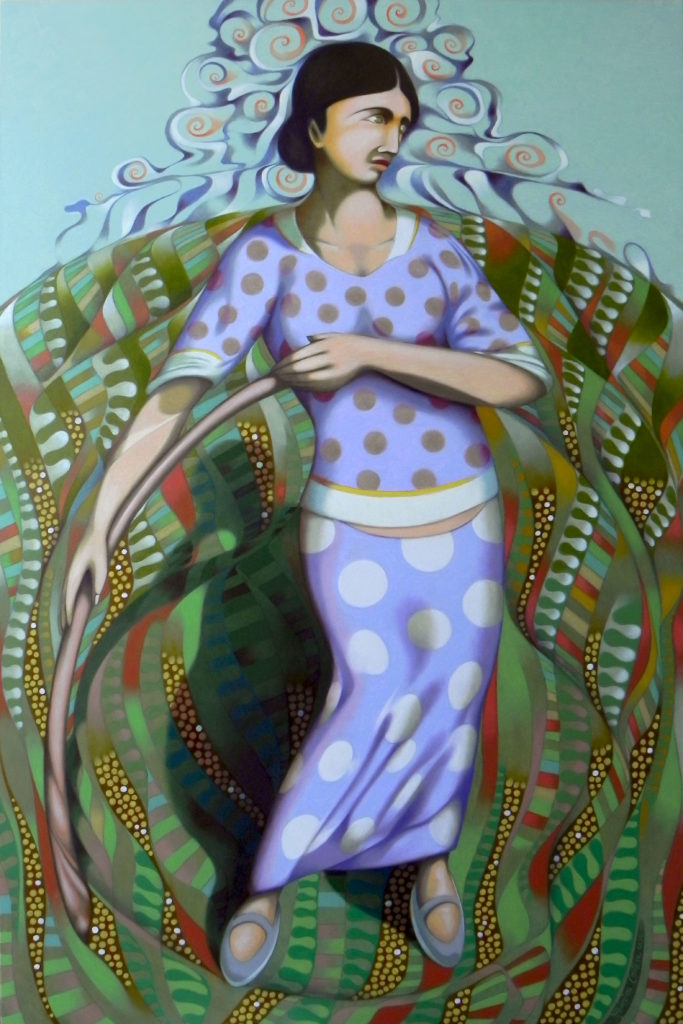 Oil on canvas, 80 x 120 cm, 2019
I haven't known my grandmother, but from my mother's stories I imagine she was a very strong and courageous woman. My mother was born during the war, my grandfather was a soldier at the front, and that woman had to look after her newborn daughter, to herself, to the house, in a poor and devastated country, inventing a thousand jobs and expedients. She succeeded, they survived, but the price of this experience was a very tough character. In the pictures of that time my grandmother never seems happy, she never smiles. And my mother, who is now an old woman, still suffers from the thought of a mother who was perfect in everything but who rarely had the possibility of a motion of affection for her. This painting is a small tribute to that woman that I never met, and a reward (unfortunately useless), trying to give her, at least in the imagination, that thoughtless day that maybe she never had.
In case you are interested the price of the painting is 3100 €. THE SHIPMENT IS FREE WORLDWIDE. Contact me if you need more details about availability, packaging, shipment or prices.