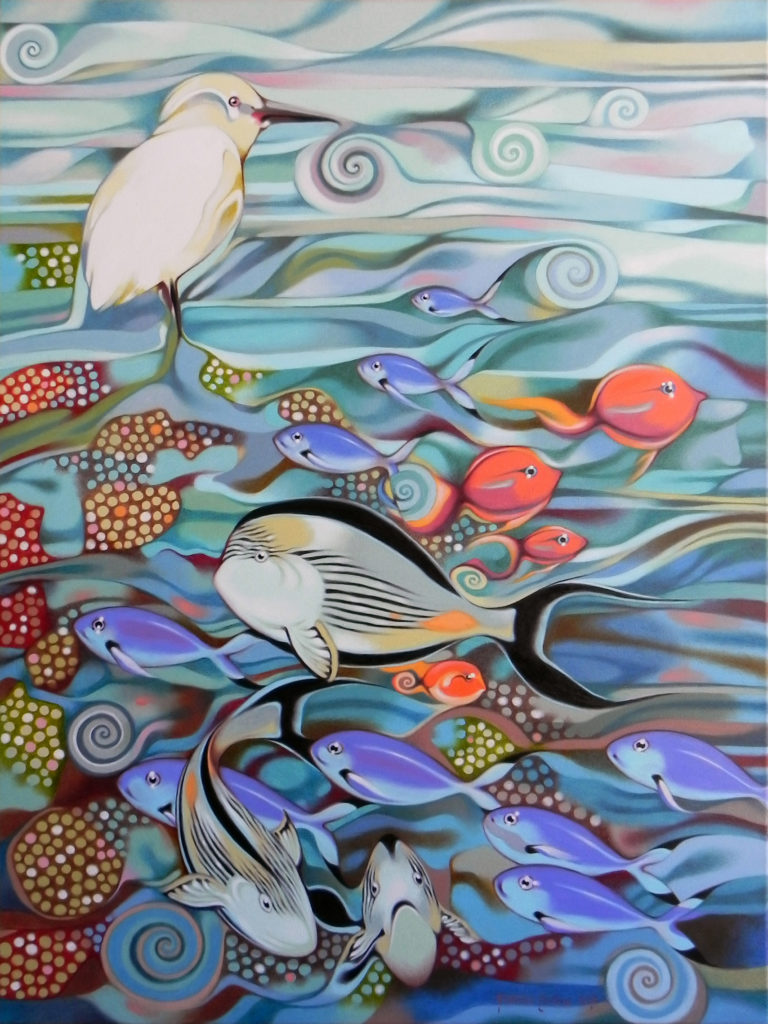 Oil on canvas, 60 x 80 cm, 2018.
After a recent holiday on the Red Sea in Egypt, this painting came out as an urge to translate on a canvas the amazement and the surprise for seeing the marvelous and fragile enchantment of the coral reef.
In case you are interested this painting is available and the sale price is 1300€. THE SHIPMENT IS FREE WORLDWIDE. Contact me if you need more details about availability, packaging, shipment or other prices.
Other features:
Thickness of the canvas: 2 cm
Finishing: protective gloss varnish (transparent mastic paint)
Location and year created: Turin, Italy – 2018
Certificate of Authenticity: included, with signature of the artist on photograph
Edges of the canvas: painted in continuity with the surface
Signed: on the front, bottom right corner