Oil on paper; 40 x 40 cm, 2020 – 2021.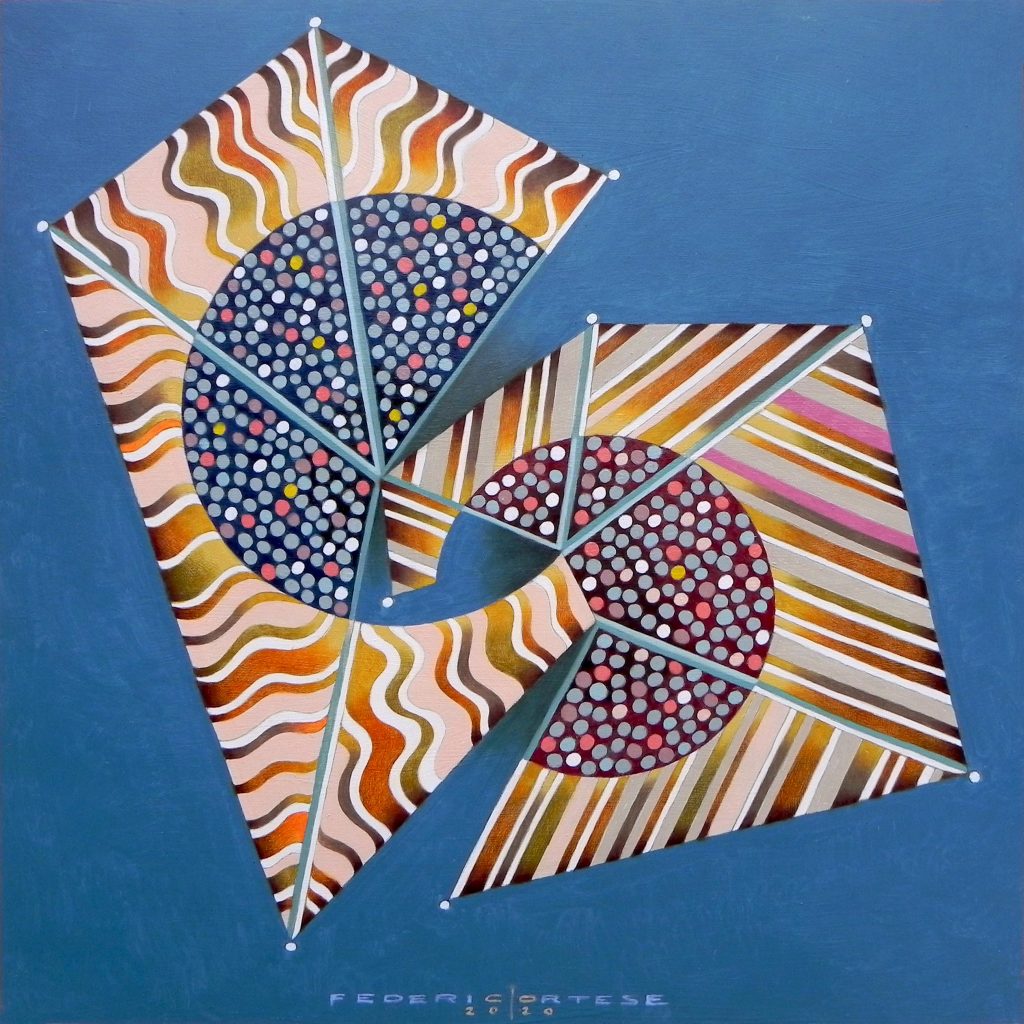 The maps of the sky, unlike the traditional maps, have no edges or boundaries. Here there is no demarcation between land and water, there is only the position of dots representing the stars in the vacuum of space, and possibly the lines joining these points, to create similarities with animals, symbols or objects that help us remember and recognize. The plot of these points and these lines creates a fictional embroidery. This is the starting point from which I begin this series of paintings. But here the map quickly becomes tangled and twisted. Symbolic forms and objects appear. At first they seem to be of value in orientation, but soon they reveal to be obstacles, capable of generating a maze, and so you get lost, passing from a geometric order to the chaos of a tangled skein.
Each one of these paintings is available for sale ( €295 shipping included). Please contact me in case you are interested in receiving further information.